Our big live room can be used for recording audio and video! Several bands in Berlin took already the chance to record a live performance or to shoot a music video at Sonic Boom Studios. The acoustic treatment on the walls and the ceiling are not only sonically superb but also look good on a picture!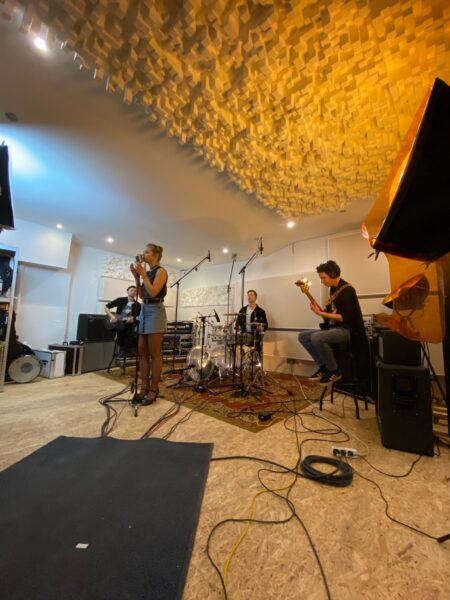 Here is the band honeyandeve performing the Song "I Disappear" by Metallica in a smooth jazz pop version. The audio was recorded directly without overdubs. The video was recorded simultaneously during the performance. This technique is extremely time saving and efficient compared to classical overdub recording, finishing the audio, performing to playback etc.
The final result can be seen here:
Book a session for your live recording now!